Austin Custom Home Builder
Owning a home is the epitome of the American Dream, but finding the right home contractor to bring your design visions to life can feel like an impossible task. You want someone who can understand your unique needs and give you the best quality craftsmanship at an affordable price, all while keeping your project on track and staying within budget.
Revent Builds is a luxury custom home builder in Austin, TX. Modern & luxurious home builds such as our signature Modern Victorian are truly first class. We are a full-service custom home builders and general contractors, capable of handling every aspect of home construction & are happy to help you through the custom home building process. Revent Builds is 100% committed to client satisfaction & building the best luxury custom home builds.
Find Out More About Revent Builds
Explore what sets Revent apart by grabbing our Digital Brochure, which showcases our unique custom homes and outlines your personalized building journey with us, complete with our all-inclusive services and unwavering commitment to quality construction.
Build Your Dream Home
Constructing a perfect home is an overwhelming puzzle of architectural precision and creative freedom. You need to select the RIGHT designs, materials, and custom home contractors every step along the way.
Building your custom home should be effortless and an enjoyable undertaking. We're there for the entire building process. You want a team who shares your passion for perfecting your dreams.
Revent Builds brings architecture to life-transforming blueprints into structures that are as unique as your vision. With experienced professionals passionate about creating extraordinary spaces, we combine expert knowledge with your vision to make sure each project from start to finish imbues quality and attention to detail.
The House on Westlake Hills
*In Progress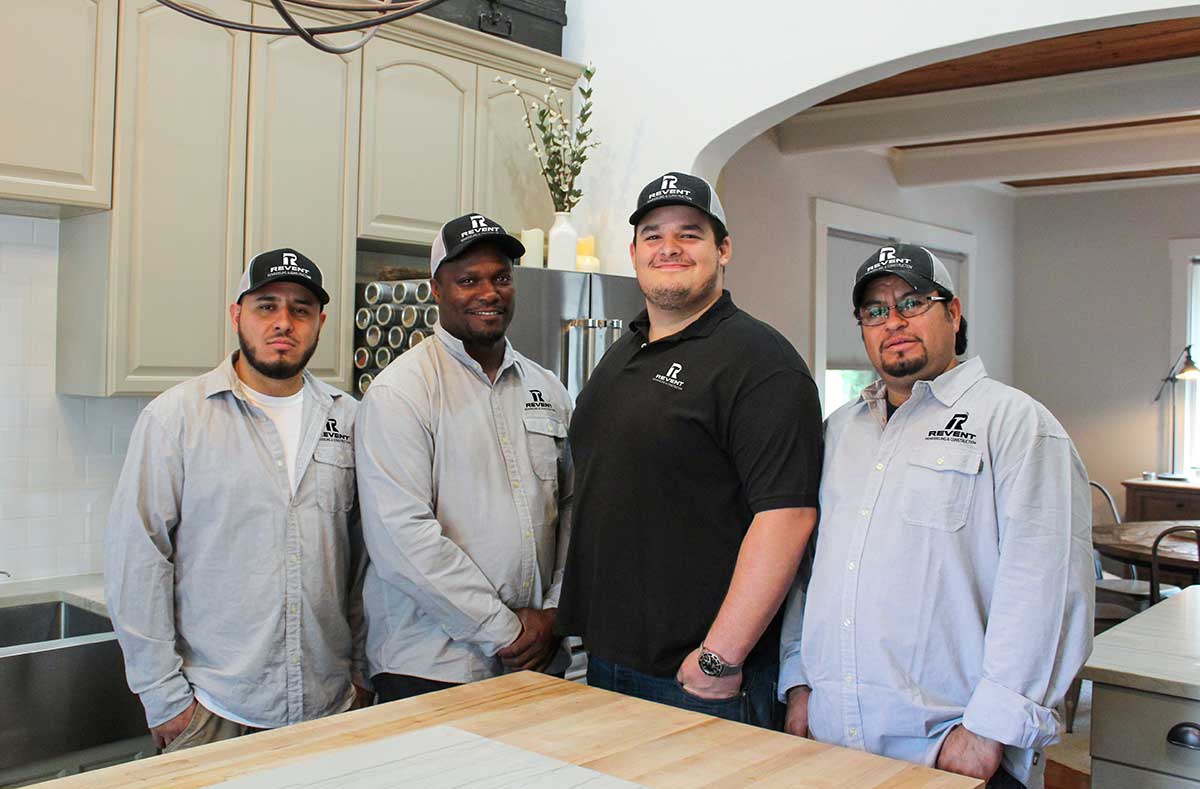 Learn More About Our Process
From luxury home builds to custom remodels, Revent is renovating expectations & building dream homes in ATX.
Take Our Home Decor Style Quiz
What Is My Interior Design Style?
Find out now with our quick home decor quiz. From Modern Victorian to Traditional Farmhouse, see which design style suits you best!
Award-Winning Home Contractor in Austin, TX
We'll collaborate closely with you, designers and architects to create the perfect construction project. With us as your general contractor, we can make all of your dreams into reality. We can "Revent" your home with remodels, new additions, or start from scratch with new house construction.
2023 Award Winner
Best Remodeling Contractors in Austin, TX
Austin Architecture
Build Your Dream Home in Austin
Hire Revent as Your Luxury Home Contractor
The Revent Builds team is here to help.
Our team of highly skilled craftsmen work seamlessly together to bring your new home construction vision to life. We are your go-to custom home builders in Austin, committed to guiding you through the entire building process.
Get a Quote Now!
For Your Luxury Custom Home Build