Austin Luxury

Home Builder
Are you looking for a luxury home builder in Austin, TX?
Revent Builds is the premier luxury home builder in the area and can help you create your dream residence.
Get started on creating your custom luxury home today with Revent Builds – let us show you what it means to build a real luxury home!
Let's Discuss your Custom Home Build
…or call (512) 590-5223
Luxury Home Builder Austin, TX
Building a Luxury Home
Are you interested in building your custom castle in beautiful Austin, TX? Give us a quick call to discuss how we can customize your new home build.
Our experienced team of builders specializes in high-end craftsmanship and custom design, ensuring that each project is tailored to meet your individual needs.
If you have any questions, visit our FAQ page.
We stand by our commitment to quality construction and attentive customer service making us one of the most sought-after luxury home builders in Austin.
Home Features of Custom Luxury Home Builder
With an emphasis on quality construction, expert craftsmanship, and attention to detail, Revent Builds has established itself as the premiere Austin luxury home builder.
Here are some of the home features we have mastered:
Open Floor Plans
High-end Appliances
Custom Cabinetry and Countertops
Hardwood Floors
Natural Stone Tiles/Slabs
Outdoor Kitchen/BBQ Area
Smart Home Automation System
Central Vacuum Systems
Heated Driveways & Walkways
Radiant Heat Flooring Systems
Private Pool & Spa Areas
Luxury Hot Tub or Jacuzzi
Elevators with Multiple Levels
Indoor Theaters and Game Rooms
Wet Bars and Wine Cellars
Hear From
Revent Builds Owner, John Gioffre
When you work with Revent Builds, you work with real people from Austin. John gives 100% of his passion and attention to every project. With client satisfaction as his metric for success, John pushes Revent to be best luxury home builder in Austin, TX.
Featured Luxury Home Build
The Modern Victorian
New Architectural Style of Luxury House in Austin
On this custom luxury home build, Revent Builds combined the beauty of 19th-century Victorian style with the advancements of new-age construction to create this first-of-its-kind custom home style. Ask about our Modern Victorian luxury dream home or discuss your ATX luxury home build.
Building a Luxury Home in Austin
Start Your Luxury Home Builder Project
The Revent Builds team is here to help.
Our team of highly skilled Austin luxury home builders work seamlessly together to bring your vision to life.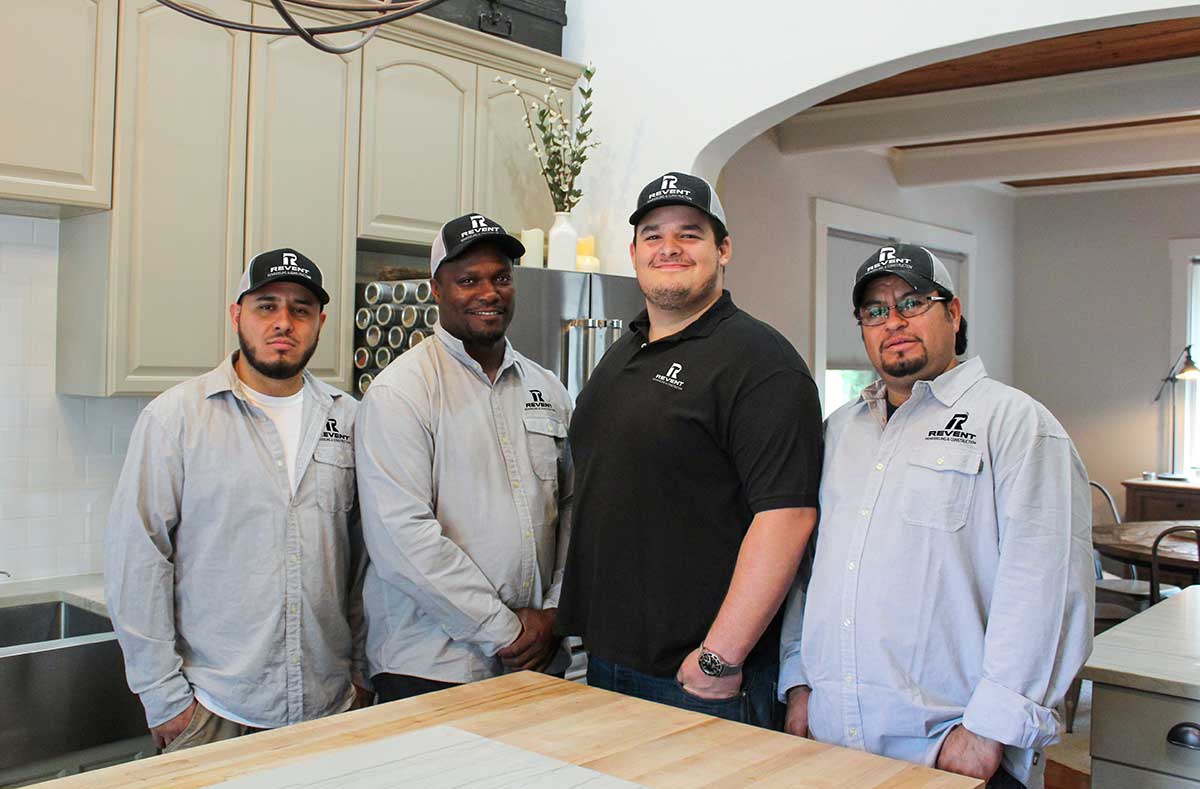 Get a Quote Now!
For Your Custom Luxury Home Build