About Revent Builds
ATX Luxury Builders
Welcome to Revent Builds, a leading name among Austin luxury home builders. With more than 25 years of experience, we are known for delivering exceptional craftsmanship, paying close attention to every detail, and providing a tailored home building experience.
Check out the interview from our owner, John Gioffre.
Our Journey
Revent is an esteemed team of expert craftsmen, all with a shared ambition to realize your home construction dreams. We are one of the most respected highend remodel company in Austin.
At Revent Builds, you are working with real people from Austin that genuinely care about your project. John is always giving 100% passion to every job. His focus on customer satisfaction has seen him strive for the title of being one of the top ATX luxury builders in Austin – a goal he will never stop pursuing! Learn about our award-winning architects that help make your dreams come true.
Our Philosophy
At Revent Builds, we believe that a luxury home is more than just an impressive facade. It's about creating an environment that resonates with our clients' lifestyle, aspirations, and values.
We strive to integrate high-end amenities, eco-friendly technologies, and innovative design elements into each project, ensuring a living space that is both luxurious and comfortable.
Why Choose Us?
Revent Builds isn't just another name among Austin luxury home builders. Our commitment to transparency, integrity, and timely delivery sets us apart in the industry. We prioritize open communication throughout the construction process, ensuring that our clients are always informed and their concerns addressed promptly.
We also understand the importance of sustainability in modern construction. Thus, we offer eco-friendly building options, integrating energy-efficient appliances and systems, and sustainable materials into our designs wherever possible.
Choosing the right partner for your custom home project is essential. At Revent Builds, we promise a collaborative, enjoyable, and rewarding home-building journey. Get in touch with us to discuss your dream home, and let's embark on this exciting journey together.
Build Your Dream Home in Austin
Start Your Home Construction Project
The Revent Builds team is here to help.
Our team of highly skilled craftsmen work seamlessly together to bring your new home construction vision to life.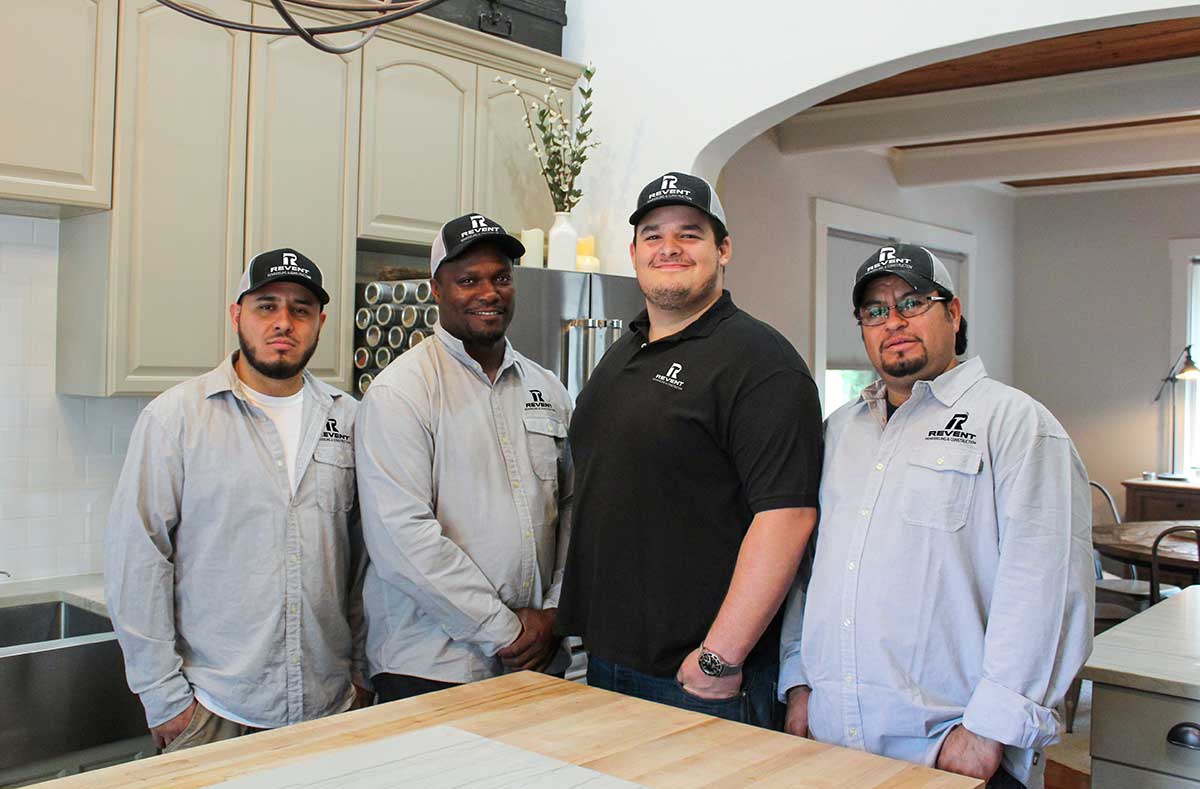 Get a Quote Now!
For Your Luxury Custom Home Build
Take Our Home Decor Style Quiz
What Is My Interior Design Style?
Find out now with our quick home decor quiz. From Modern Victorian to Traditional Farmhouse, see which design style suits you best!