Check out the interview from our owner, John Gioffre.
ATX Luxury Home Builders
Revent is an esteemed team of expert craftsmen, all with a shared ambition to realize your home construction dreams. With over 25 years of experience, we are one of the most respected luxury home builders in Austin.
At Revent Builds, you are working with real people from Austin that genuinely care about your project. John is always giving 100% passion to every job. His focus on customer satisfaction has seen him strive for the title of being one of the top ATX luxury builders in Austin – a goal he will never stop pursuing!
Experienced Craftsmen In Austin, Texas
Each craftsman brings something special to the mix based on their individual background; together they create home build projects that are truly a work of art.
John, Ryan, and Andrew all wrestled together in high school before going their separate ways at graduation. However, many years later they were reunited on the same home construction team with a shared purpose again.
Antonio and Pedro, two brothers renowned for their distinct yet complementary aptitudes, have been working together since childhood. AJ has also joined the collective as he was formerly a star on Andrew's former crew – his contribution elevates every project with his outstanding skillset.
Read more about the Revent Builds team in their individual bios.
We understand that remodeling or building a new home can be a daunting task, so we pledge to always keep you informed and up-to-date on the progress of your project. We want you to feel comfortable throughout the entire process, from start to finish! Contact us today for a free consultation.
Let us help you make your dream home a reality!
Build Your Dream Home in Austin
Start Your Home Construction Project
The Revent Builds team is here to help.
Our team of highly skilled craftsmen work seamlessly together to bring your new home construction vision to life.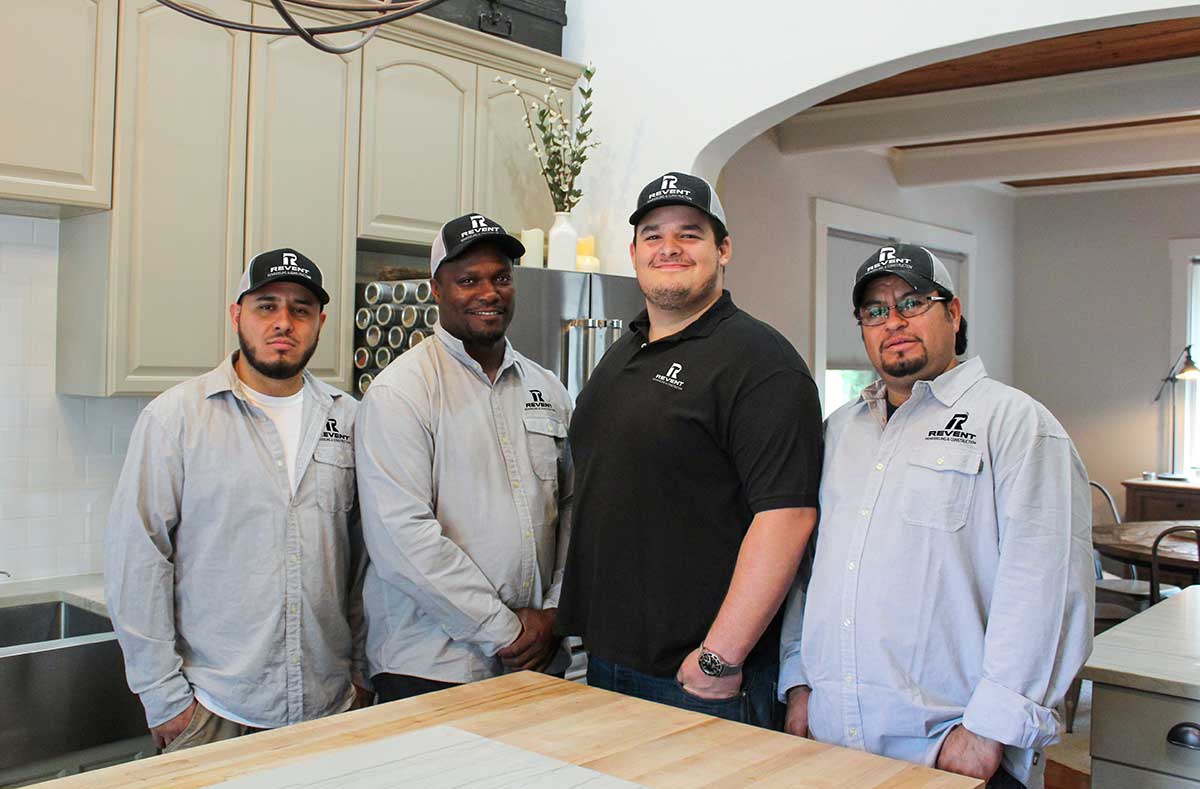 Get a Quote Now!
For Your Luxury Custom Home Build